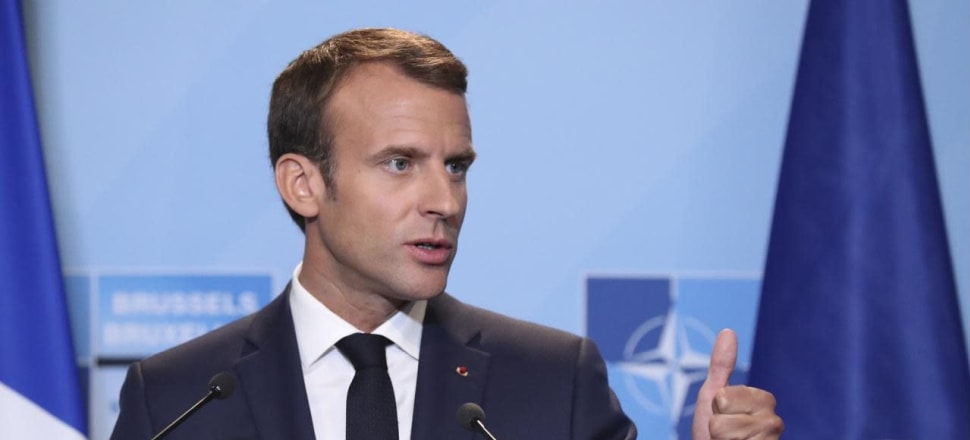 5370537724001
French President Emmanuel Macron says discussions at the NATO summit were measured and respectful, despite critical tweets from US President Donald Trump in the run up to and during the gathering.
Ahead of Thursday's summit, Trump criticised Germany on Twitter for what he called its dependence on Russian energy and during the gathering tweeted comments critical of NATO members' contributions to the defence alliance.
Asked about that, Macron responded: "The debates took a different tone. They were respectful."
He added that he did not believe it was necessarily a good idea to raise the target for NATO members' defence spending to 4 per cent of GDP from 2 per cent, as Trump has suggested.
Macron said France would meet its agreed goal of 2 per cent by 2024 and that cohesion within the North Atlantic Treaty Organisation was only possible if the burden was shared "fairly".
Trump has upbraided NATO member states for not reaching the target sooner.
Aside from the United States, which spends about 3.5 per cent of GDP on defence, only Britain, Poland, Greece and Estonia currently meet the target.
Speaking at a news conference in Brussels, Macron said Trump had reaffirmed the United States' commitment to the defence organisation, despite earlier expressing doubts.
France spends around 1.8 per cent of GDP on defence.