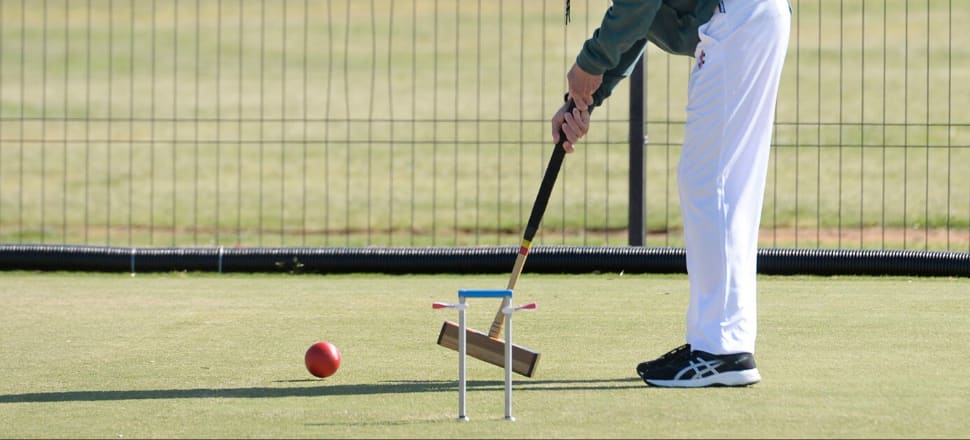 5370537724001
Fourteen players lined up for croquet on the first day of summer on a bitterly cold morning.
By the end of the second game, light rain started and it was decided only two of three games would be played for the day.
However, four brave men played another game socially.
Dot Murphy won the day with two wins and a good score of 19 hoops. Marg Telford and Brad Fawns had equal scores of 17, Mary James had 14 and Helen Moye, Brian Dudley and Peter Whittakers all had 13 hoops.
Jump shots were plentiful with Brian Dudley, Tony Bull, Andy Davis and John James all with two successful jump shots while Mary James had one.
Newer player, Ray Moye, ran a very handy hoop-in-one.
Fifteen keen players took to the courts on Wednesday, another cold morning.
John James was the only three game winner with a score of 23.
Six players won their two games and all had good scores.
Andy Davis lead with 25 hoops, Darren McLoughlin scored 22, Marg Telford had 21 and Theo Walle, Fay Harington and Peter Whittakers all scored 20 hoops.
Theo Walle ran a very handy hoop-in-one.
The club welcomed back Leo Barry after the move to town. Judy will be back at croquet following the Christmas break and everyone will be pleased to have them back in the fold.
Players are reminded that next Wednesday, December 11, is the last playing day for 2019.
It has not yet been decided when croquet will resume in 2020.