Albanese hopeful govt about to change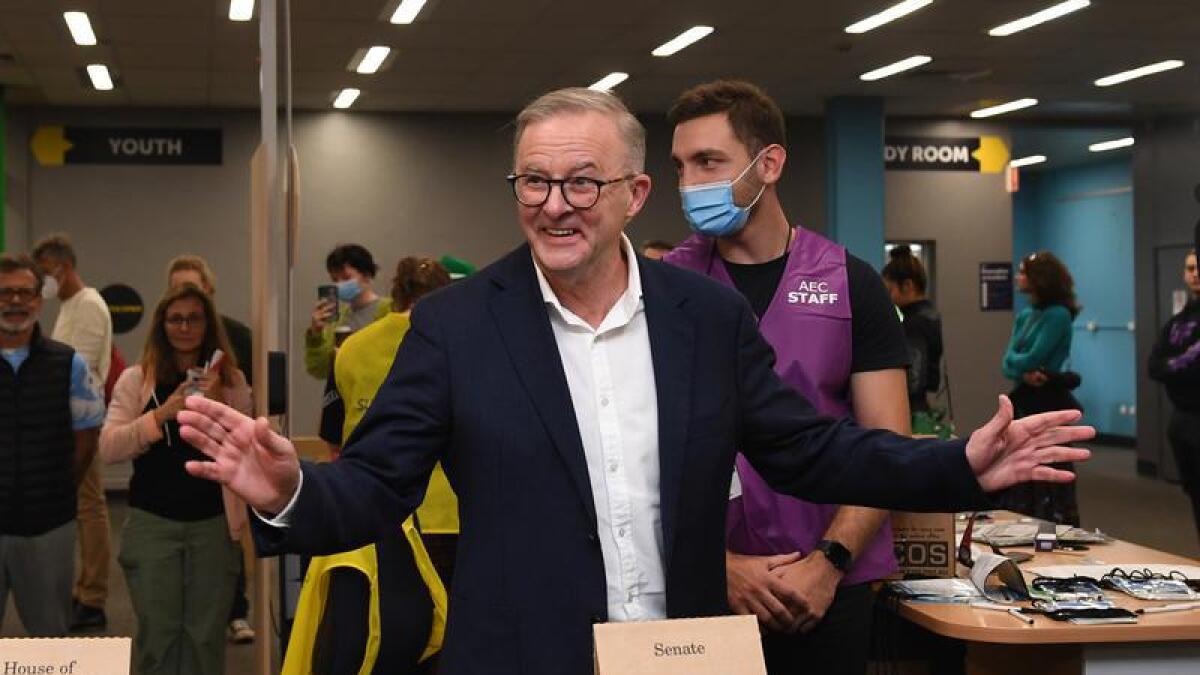 Anthony Albanese is poised to become just the fourth Labor leader to win government from opposition since World War II, should the polls prove correct.
While the opposition leader has always acknowledged winning the election would require a herculean effort, he has maintained Australia is ready for a change of government.
"The way you change the country is to change the government," he said on Saturday to reporters in Sydney.
"I'm in this not to change where I live, I'm in it to change the country - and that's what I intend to do."
Mr Albanese will be watching the vote count from his home in Marrickville in Sydney's inner-west.
He will then attend the Canterbury-Hurlstone Park RSL Club, either to make a concession or victory speech.
Almost 1000 members of Labor's party faithful will gather at the RSL in Mr Albanese's Sydney seat of Grayndler for the opposition's official election night event.
Polls have consistently indicated that Labor is on track to reclaim government after nine years in opposition.
As polls closed across the country's east coast, that optimism remains, though many are still bruised from the experience in 2019.
At the last election, then Labor leader Bill Shorten suffered a shock election loss after being ahead in nearly every published opinion poll.
Labor will need to have a net gain of seven seats to form a majority government at the 2022 poll.
Mr Albanese has said throughout the campaign he did not want to get ahead of himself.
"I'm making sure that I keep grounded," he said.
"When you've come from where I've come from, one of the advantages that you have is you don't get too ahead of yourself."
After nearly six weeks on the election trail, the Labor leader indicated the campaign had run to a plan he had outlined when he became party leader three years ago.
"In 2019, I outlined a four-quarter strategy ... and I said in the fourth quarter, I want to kick with the wind at my back, and I'm very positive about, and hopeful about, a good outcome," he said.