Hort awards deliver GV winners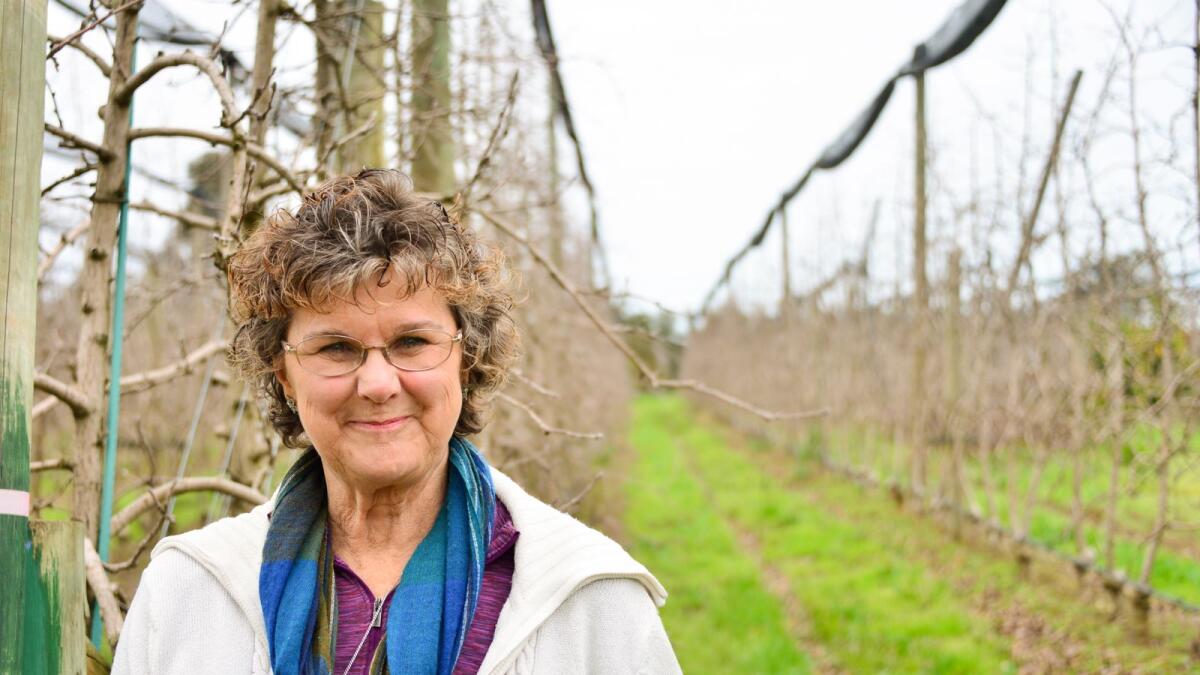 A well-known Orrvale orchardist and the local fruit fly program have both won awards at the prestigious Hort Connections Awards in Brisbane.
Goulburn Valley orchardist Rien Silverstein from Silver Orchards was announced the winner of the national 2022 Women in Horticulture Award during the ceremony on June 8.
This recognition comes after Mrs Silverstein received the 2022 APAL Women in Horticulture Award only one week prior.
Mrs Silverstein has a long history contributing to women on farms through her work with the VFF, Fruit Growers Victoria, Australian Women in Agriculture and many others.
Most recently, she's contributed to improving conditions for employers and workers in the Seasonal Worker Program and Pacific Labour Scheme — the Pacific Australia Labour Mobility (PALM) scheme.
AUSVEG chief executive Michael Coote said Mrs Silverstein was highly respected and a 'go-to' person in the industry.
"She strongly advocates for the benefits of the PALM program and works to educate workers so they are less likely to be exploited by employers who are working outside the rules," Mr Coote said.
"Her ability to clearly articulate the needs of employers in the agricultural sector and the obvious respect she shows workers adds significant weight to her decision-making influence."
APAL congratulated Mrs Silverstein on her win, describing her as a "forthright and practical" apple and pear grower who has mentored many in the industry.
Ross Abberfield from the Goulburn Murray Valley Fruit Fly Area Wide Management Program received the Industry Impact Award for the program's unique way of engaging the region in fruit fly management.
New Zealand native Sam Boyce was nominated for the 2022 National Grower of the Year Award.
Mr Boyce has worked at MJ Hall & Sons as an orchard operations manager in Toolamba for a decade.