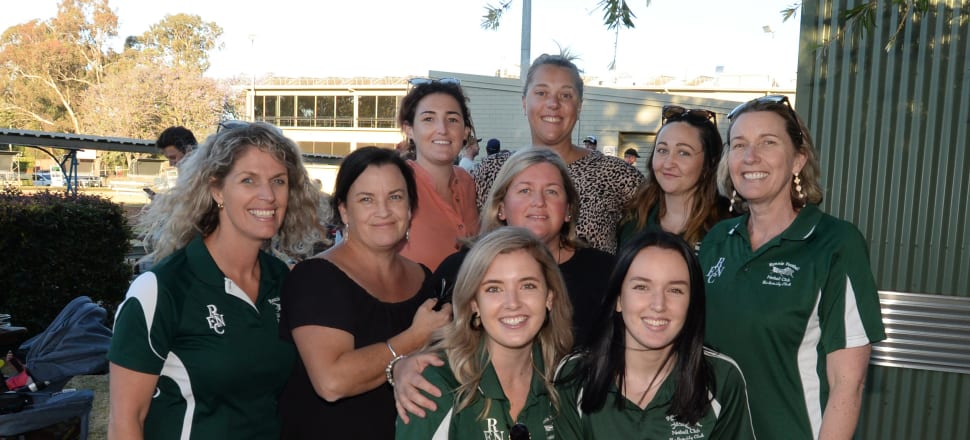 5370537724001
Highly decorated footballer and coach Craig Ednie has been re-appointed as coach, for a fourth year at Rennie, for season 2020 and there will be some big name recruits lining up for the 'Hoppers.
Recruits so far are 2017 premiership, best & fairest and O & M legend Matt Pendergast, former Albury player Daniel Maher, former O & M players Brad Thompson and Hayden Heta, and 2019 Yarrawonga reserves premiership captain Chris Wilson.
The reserves will be coached by Tim Dykes and Aaron Phibbs which will be their second year as joint coaches.
Under 17's coaches are Andrew Kennedy and Steven Coghill. "Andrew and Steven are both very passionate about the junior football structure at the club and are intent on success for our under 17s," second-year president of Rennie Football Netball Club Matt Stephens told the Yarrawonga Chronicle.
Under 14's coach is Nick O'Bryan. "Nick was a member of the 2017 and 2018 premiership sides and will pass on plenty of Football experience to our younger group of players," the president said. "The Under 11's coach situation is to be confirmed.
"Craig is excited about the junior players who are stepping up to senior football and will be given every opportunity to prove themselves as senior players.
"I am excited about the year ahead and would love to see more families come and join
our family-friendly club. We have an amazing junior program with our under 11, 14, 17 football sides and Under 11, 13, 13, 15 and 17 netball sides.
"Our new lights will be up by the start of the season and we are looking to play a night game in an early round of the season."
There's also a big buzz in the Rennie netball circles with the club appointing Karen Vodusek as A Grade head coach for 2020.
"We welcome Karen and her family to our great club," new netball president Lisa Starr said.
"Karen comes to us after a long association with Yarrawonga Netball Club. She was president and played A and B grade for several years, however, retired due to injury and family commitments.
"She is looking forward to stepping back into the world of coaching and sharing her knowledge of the game.
"We also welcome back Kait Ackerley as B Grade coach, Laura Nunn as C Res coach, Paula Mifka as the U17's, Brooke McDougall as the U15's, Brooke Elliott, Tanya Rhodes and Jacqui Coghill as the U13's and Kristy McDougall as the U11's coach."
The C Grade coaching position is available. If anyone is interested please contact Lisa Starr. Lisa takes over as netball president from Meegan McIness who stepped down.
"As president for the first time I am looking forward to seeing returning players and, as always at Rennie, welcoming new players," Lisa said.
"We as a club and committee are really looking forward to the 2020 season. Pre-season training dates will be posted on our facebook page."