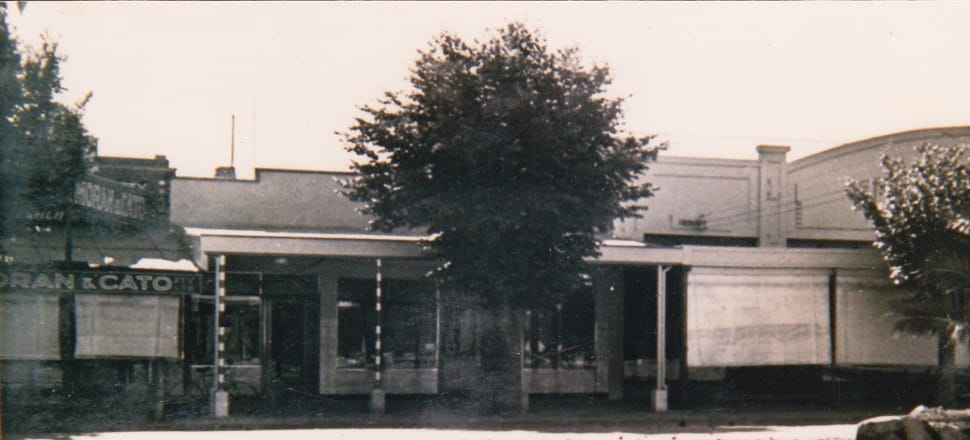 5370537724001
John Allan Thomson was born in Donald in 1931. After leaving school at 14 he gained a position with Moran and Cato at Colac. After several years working around the Western District John was promoted to manage Moran and Cato, Yarrawonga, in February 1952. John remained living in Yarrawonga until his death in early 2018.
"When I arrived in Yarrawonga, I knew nothing about management because I had been an assistant at Horsham and Warrnambool," John said.
"The first shop was where Rainbow to Camelot is now. On one side of it was Brear's butcher shop and on the other side was the dry cleaners, Ivan Hanrahan's.
"The little shop was very friendly, easy to manage because after the second year quite a few people come through our door but prior to that it was hard slog. It was hard to get going but I took that broom and I swept that footpath quite often, just to say good day to this one and good day to that one, and it worked. We finished up with a good little business.
"In the late fifties Ryan's grocers' shop, (where Home Craft are situated) they closed down and Moran and Cato's got the lease of the premises.
"That was self-service. We were one of the first to open up a self-service in Yarrawonga.
"What were the advantages of being a service grocer? Time. In a service grocer's, people used to bring a sheet of paper in with what they wanted and off they would go and they would come back and collect it and pay for it. We'd get their order up and put it in their car for them.
"What were the disadvantages of self-service? We had to dress the store to make it attractive for people to buy, tried not to clutter the aisles, and to always have somebody on that front register so they could get out quickly and on the busy days to have a packer there for them. We still carted those groceries to the car.
"How did it change after self-service came in? The range of groceries after going self-service was very big. The lines that we used to stock in the service days-your coffee, numerous brands of tea, biscuits were loose. When self-service come in-packets of this and packets of that.
"Self-service wasn't a delight after service because you took pride in everything you done. Without having pride on your products, the people weren't interested at all. And so, you had to have your store pretty well up to date every week.
"If I was to go back into the grocery trade again I would rather it go back to the service days, because it was so friendly. We used to get all the news of the town and the district and - it was very, very good."
Moran and Cato was the largest chain of grocery stores in Australia from the late 1800's to the late 1960's when Permewean Wright Ltd then bought them out.