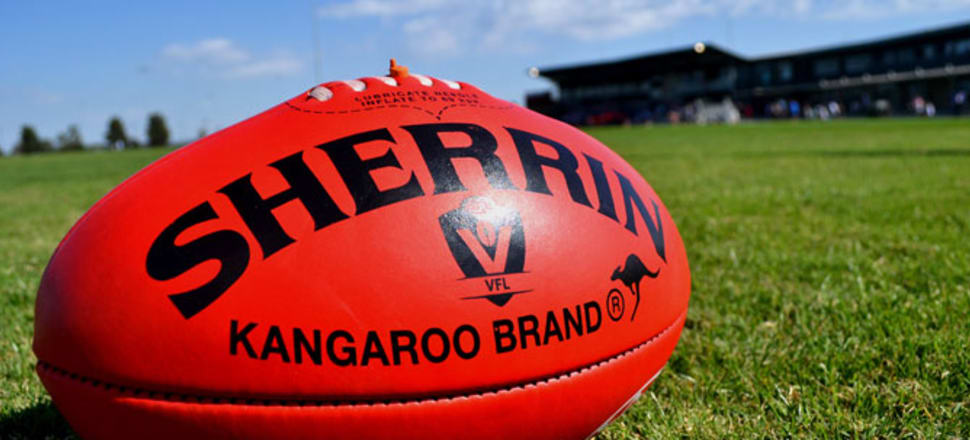 5370537724001
Under 16s
Corowa 12.6.78 def Yarrawonga 7.10.52
A very young and under strength Under 16 outfit played some quality football in its game against Corowa on Saturday.
With numerous players missing through injury and unavailability along with those returning from school camp, the boys battled hard against a much older and more physical Corowa side.
Fletcher Wallden produced the game of his life taking everything Corowa could throw at him and more. His maturity, leadership and never say die attitude was outstanding in a best on ground performance.
Ethan Byrne playing as an undersized ruckman along with the wrecking ball Hugh Mullins across half forward also played quality games.
With the game seemingly slipping away the entire group dug deep to find something to keep themselves within touching distance of Corowa at the last change.
The coaching group asked the boys to dig even deeper in the last and they did.
An 8-scoring shot to 2 last quarter proved the boys have an unwavering desire to compete to the very end.
German exchange student Max Maennchen playing his first ever game football was a valuable contributor.
Taking contested marks and linking play with pinpoint kicking along with a few hard ball gets, he played the game as if he had been for many years.
Although ultimately coming up short the boys can see that with sustained effort they are going to win a lot of games this year.
Goals: Surrey 2, Woodburn, Wallden, House, Hemphill, Mullins 1.
Best: Wallden, Byrne, Mullins, Ridley, Hemphill, Mickelson, Maennchen, Kennedy.
Under 14s
Yarrawonga 8.13.61 def Corowa Rutherglen 1.0.6
On Saturday the young Pigeons got up bright and early to head up the road to play Corowa at 8:30am.
A squad of 27 players were named with the extras helping to fill the undermanned Roos side.
The first quarter was hard fought with neither team giving an inch and it wasn't until the 10-minute mark when Memphis Bramich broke the drought and scored the first goal.
The second term saw 2 of the Pigeons new players stand up and be counted.
Jesse Tonna took a strong contested mark and went back and slotted it through the big sticks and TJ Docking was lively around the packs taking marks and getting plenty of kicks and was eventually rewarded with a goal himself.
In the 3rd quarter the midfield group asserted their dominance with Jack James in the ruck feeding his onballers giving the likes of Mitch Loughnan, Hunter Frauenfelder and Griffin Surrey first use of the ball and using it with poise and skill.
Liam Williams was also dynamic and managed to push forward and hit the scoreboard early in the 3rd. Xavier Walker presented well up forward and fought for everything that came his way and soon added a goal to his name.
Defence was strong all day led by Lachlan Phillips and Alex Di Cioccio holding the Roos to 1 goal for the day.
Di Cioccio was superb whether in defence or on a wing using his pace and his team first attitude.
The midfielders proved too good in the last quarter with goals to Frauenfelder, Williams and Loughnan.
Awards: Brennan Electrical-TJ Docking, Border Fuels-Xavier Walker, Elders Insurance-Griffin Surrey, Cummins family-Alex Di Cioccio.
Goals: Liam Williams 2, Bramich Mephis, Jye Brennan, TJ Docking, Hunter Frauenfelder, Mitch Loughnan, Xavier Walker
Best: Alex DiCioccio, Jack James, Hunter Frauenfelder, Liam Williams, Xavier Walker, Mitch Loughnan
Awards: Aiden Steele, Daniel O'Brien and Jye Brennan (all played for Corowa), TJ Docking (1st game).
Under 12s
The little Pigeons travelled over to Corowa this week where they took on a strong and tall Roos outfit. Corowa proved to be too strong in the end, defeating Yarrawonga by 13 points.
Corowa applied intense pressure throughout the game but to the boys credit they persisted all day and never gave up.
Ryan Cameron stood tall in the backline with strong marks and hard running, repelling many Corowa attacks.
Archie Jaques again played a strong game in the centre of the ground, reading the ball well and being involved in everything.
Miller Sanderson put in a blinder, with ferocious tackling and hard running, he clocked up numerous possessions around the ground.
Max Holgate again showed his strength overhead with some strong early marks earning him the mark of the day award.
The goals were again shared around this week with Jordan Ibbott kicking a great goal on the run in the first quarter.
Max Loughnan snuck in a clever goal in the 3rd quarter whilst Jobe Fraser played a strong last quarter up forward where he bagged 2 late goals.
Max Kolodzeij also chipped in with an excellent crumbing goal again this week to maintain his position as the Pigeons leading goal kicker.
Awards: Ryan Cameron – Lake Mulwala Bakery award , Archie Jaques – Urban Graze award, Miller Sanderson – Papalias Pizza award and Max Holgate collected the Lambtastic mark of the day award.