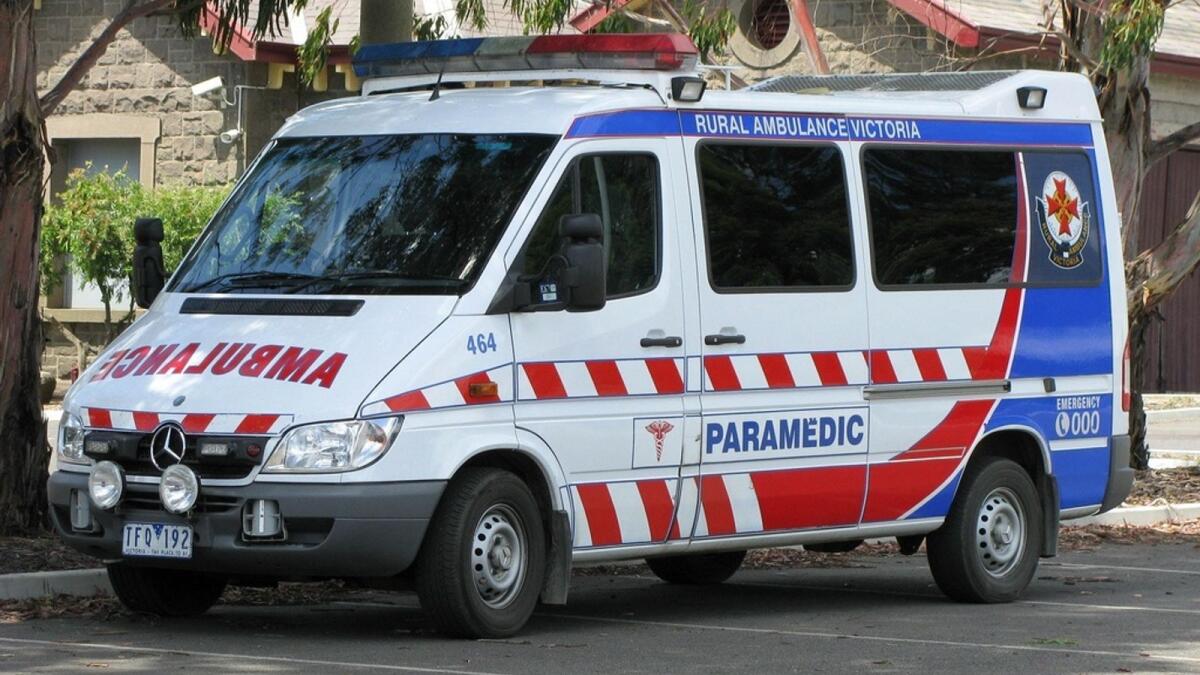 With demand for emergency services right across the nation at an all-time high, overall response times in Moira Shire have slightly increased.
According to performance data released by Ambulance Victoria for the January 1 – March 31 2022 quarter, the Moira LGA has experienced a three per cent increase in Code One (life threatening) cases from the previous quarter, with paramedics attending an extra 10 emergency incidents.
From January 1, 2022 – March 31 the average response time for code one ambulance callouts was 20 minutes and 11 seconds across 603 cases.
For the previous quarter (October 1 – December 31 2021) the average time was 21 minutes and 27 seconds for a total of 593 cases.
Calls are deemed code one when a patient requires "urgent paramedic and hospital care" and a "lights and sirens response".
The time is measured from when Ambulance Victoria first receives the triple-0 call, as opposed to when a person first dials triple-0.
This means the patient's actual waiting time may be longer in cases where ESTA delays prevent the operator asking "police, fire or ambulance? in the first instance from immediately connecting the call to emergency services.
Ambulance Victoria Hume Acting Regional Director Narelle Capp said the latest performance data for the third quarter of 2021/22 shows a slight improvement in state-wide ambulance response times to the most critical emergencies, despite record demand.
Paramedics attended 46.9 per cent of Code One patients in Moira LGA within 15 minutes – compared with 43.7 per cent in the previous quarter.
Response times were faster in the major population centre of Yarrawonga with ambulances reaching 65.7 per cent of Code One patients within 15 minutes, with an average response time of 16 minutes and 11 seconds – an improvement from 20 minutes and 3 seconds in the same period last year.
Ms Capp said to help respond to the increasing demand new paramedics are being fast-tracked and hitting the road across the Hume Region as the COVID-19 pandemic continues to break records for ambulance demand with Ambulance Victoria recruiting 700 paramedics in 2021 – its single largest annual recruitment ever.
"This recruitment drive continues with 174 paramedics already on board so far this year to help get more ambulances on the road and to patients quicker," Ms Capp said.
"And the Victorian Government's $35 million boost early this year has fast-tracked the recruitment of another 120 paramedics, who will all start their inductions with Ambulance Victoria in May.
"I welcome all our new graduates and already experienced paramedics and wish them the best for long and rewarding careers at Ambulance Victoria."
Ms Capp said the challenge of the Omicron variant and furloughed healthcare workers meant the health system remained under significant and sustained stress.
"We remain very busy, attending around 1800 to 2000 cases a day across Victoria, and ask community members to help us by saving Triple Zero (000) for emergencies," Ms Capp said.
"While ambulances are always provided to patients when required, about one in five calls to Triple Zero (000) do not need an emergency ambulance response.
"GPs and pharmacists can provide non-urgent care and Nurse-On-Call (1300 60 60 24) offers free medical advice 24 hours a day, 7 days a week, if your condition is not life-threatening.
"Some people hesitate to call 000 because they're not sure if their situation is an emergency. If in doubt, always call Triple Zero (000) and the trained call taker will help and direct you."
Ambulance Victoria's Response Times Performance Data also releases Code Two response times which are cases that are acute but non-time critical cases still requiring an ambulance.
For the previous quarter (October 1 – December 31 2021) the average response time across Moira Shire was 46 minutes and 1 second across 411 cases.
From January 1 – March 31 2022 the average time increased for a response time of 47 minutes and 10 seconds for a total of 417 cases, only six more cases than the previous quarter.
In Indigo Shire, response times for code one cases have sadly again increased to 24 minutes and 51 seconds for 195 cases after slightly dipping in the last quarter with responses between October and December 2021 taking 21 minutes and 50 seconds for 180 cases.
For code two responses, the time has increased to 44 minutes and 2 seconds for 104 cases from 41 minutes and 42 seconds for 126 cases last quarter.
In last week's Victorian state budget, it was announced that, as the Emergency Services Telecommunication Authority (ESTA) continues to respond to record demand from the COVID-19 pandemic, more than $333 million was invested to add nearly 400 new staff to increase Triple Zero call taking and dispatch capacity for Triple Zero services and training more operators to allocate calls across the state.
This support has seen call-taking times improve – however sustained pressures mean more support is needed. The funding boost will bring on more trainers and team leaders, build a better support and surge capability for busy times and provide further wellbeing support to look after Victoria's hardworking frontline staff.
Minister for Emergency Services Jaclyn Symes said the government were continuing to back the hardworking emergency services with the support they need to do what they do best – protect and save lives.
"We're delivering more staff, more resources and better infrastructure – attracting more people to begin a rewarding experience in our emergency services," Ms Symes said.
"Our hardworking emergency call-takers have done their absolute best throughout unprecedented demand from the pandemic – we're ensuring they have the extra support they need to give Victorians the very best care."
Funding for IT and security systems will also support ESTA to upgrade its operations. The package also includes funding already announced in March to bring on more ambulance call-takers, better support and manage the workforce and deliver recruitment and community education campaigns around using Triple Zero.
Nationals Member for Ovens Valley Tim McCurdy also weighed in on the state budget and its assistance to the health sector, calling it a disappointing result for the Ovens Valley.
"The 2022-23 budget is set to rip through regional communities in the Ovens Valley," Mr McCurdy said.
"This is a budget full of spin and spend, but no real plan for the Ovens Valley communities.
"Record levels of debt and deficit, with the government's projects in Melbourne spiralling rapidly out of control, yet we are lucky to get a dollar spent in regional Victoria, let alone here in the Ovens Valley, where the government has only committed to $6.2 million dollars in new projects this financial year.
"Further government cuts to a variety of other regional health and emergency services will continue to see regional Victorians struggle."