New cops on the Deniliquin beat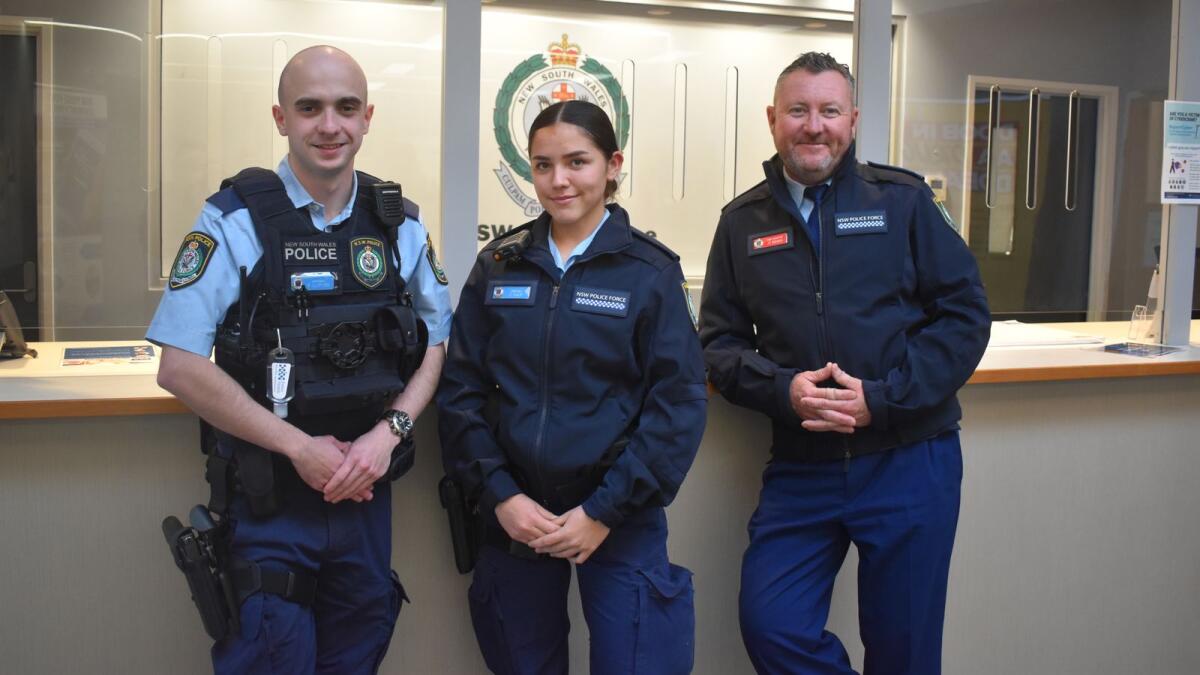 On the same day Regan Clifford and Caitlyn Hulm graduated from the NSW Police Force Academy, Deniliquin became their new home.
The pair graduated Friday last week, and were packed and ready to hit the road the same day.
The probationary constables then spent their first day on the job on Monday, and have since been included in the general roster.
Murray River Police District Deniliquin officer in charge Jy Brown said Probationary Constables Clifford and Hulm will be attached to the Deniliquin Station for the next three years, and were a welcome addition to the team.
Prob Const Clifford is originally from Blacktown in Sydney's west, but said he had heard of Deniliquin before being assigned the posting.
"I had only heard of Deniliquin because of the Ute Muster," he admitted.
"I joined the police because I did not want to be a tradie anymore.
"I was a painter, but I wanted to do more to help the community, so during COVID I made the decision to give it a go."
Prob Const Hulm said while she had never heard of Deniliquin before, she was attracted to it because of its rural setting.
"I am from Bermagui on the far south coast and, being from the country, I thought this (Deniliquin) would not be much different.
"I actually swapped my assigned posting for Deniliquin.
"I was originally given Hawkesbury (in Sydney's north west)."
Prob Const Hulm joined the police force almost immediately after graduating high school.
"I am pretty much straight out of school, but I did work at Woolies for a bit," she said.
"I wanted to do something different, and I felt this would be a really rewarding and different career.
"I am really looking forward to the Ute Muster."